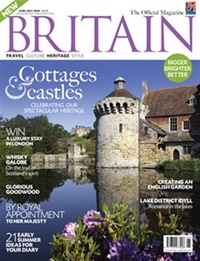 större omslag
Britain (UK) #12 / 2009
Ur innehållet:
Cottages & castles. Celebrating our spectacular heritage
Win a luxury stay in London
Whisky Galore. On the trial of Scotland's spirit
Glorious goodwood
By royal appointment to her majesty
21 early summer ideas for your diary
Creating an english garden
Lake district idyll
Nyckelord för detta nummer av Britain (UK):
Här kan du se omslag för alla nummer av Britain (UK).